My Story
My name is Viviana. I am  a wife, a mother, a coach and a consultant. I was born in Indonesia and currently residing in Malaysia. I have never thought about working independently, it never crossed my mind before. I have a Masters degree from University of Warwick, UK and had endured long working hours in manufacturing industry. In my heart, I knew working life in this industry was not for me. I stopped working after my marriage and raised 2 kids in Malaysia. I became a full-time mother for 5 years. Later, I sought for an opportunity to earn some money from home. Building an independent career/business online became my choice because of the flexibility, freedom to work from home and low investment cost. I started a trading business and an online store. I thought I could learn the online business by watching and following what others did. I subscribed to various newsletters and read books and articles about the business. I learnt that reading a lot of information was of no use if one did not apply it.
Overcoming Challenges

In 2009, I decided to explore more forms of business opportunities and internet marketing piqued my interest. In the early years of my journey in building business online, I had limiting belief "I'm not good enough" This belief came from my childhood. My limiting belief, negative emotions and fear often sabotaged me. Being a stay at home mom and being idle made me go backward in my life. I become more and more incompetent and helpless. I wondered whether working 9 to 5 was the only option to earn income. How would I lead my kids if I have never experienced it myself? So, I was curious about myself and my potentials.
My journey online wasn't easy in the beginning. I purchased various courses online and I followed the wrong mentors or joined the opportunity because of greed. Then, I also noticed many people would just jump in with both feet into any money-making program without doing much research. I wanted to build my credentials first. I learnt coaching and marketing. It was an eye opener for me. People are always looking for quick answers and solutions. Have you heard of this often, "Just tell me what to do or how to do it!" Moreover, they are constantly bombarded with all sorts of easy and fast money-making program advertisements. Learning coaching and marketing gave me the clarity I need to decide what I really want for my career online.  It is also my passion to help and empower others to develop themselves using their passion and personality and to build their career online using Internet and technology.
All in all, I am happy to be working for myself: no office politics, no boss and no commute to work. I'm keen on learning from and networking with people worldwide online. Along the way, I meet people to collaborate with, great mentors and new friends.
What I learnt:
Knowing myself. I became comfortable with myself. I am more aware about myself. The key to personal development is knowing yourself. If you don't know about yourself, how can you make the change? Knowing yourself means that you become aware of your weaknesses and strengths. You don't want to deny your weaknesses and leave them hidden.  For example: I am not good in writing or speaking, but I don't run away from them because I understand that being a marketer or an Entrepreneur, I need to express my marketing messages in writing or speaking to my audience.  So, I practice writing and speaking and develops these skills.
Develop myself. Our business will grow if we develop ourselves. If we never stop learning and stretching ourselves for more, we exercise our intelligence and step up to become mindful. The more we use our brain, heart and body wisely, the more intelligent we will become. We all can be intelligent at any age.  There are 3 centres of Intelligence within us: heart, mind and body.
I have learnt  about internet marketing strategies: blogging, email marketing, video marketing, social media marketing and SEO. All those skills and knowledge will only benefit you if you apply them. Do it with passion, clarity and uniqueness which will set you and your career/business online apart from others.
My milestones: 
I have followers and fans on social media such as Facebook, Youtube, Twitter.

My blog was the best blog review under Business category in 2010.
I was one of the top 50 bloggers in 2011 and 2012 in the contest and was named an upcoming blogger in 2012.
A Certified Professional Coach (CPC) and an online business consultant at the coaching cognition platform level 6, my coach profile, http://coachingcognition.com/viviana
International Best Selling Author, co-author of the books "Living without Limitations-30 mentors to rock your world", "Living without Limitations – 30 stories to heal your world" and "Best Coaching Tool"
A member of Toastmasters International. I was featured in Julie's blog when I did my speech project, storytelling online, http://julie70.blogspot.co.uk/2015/11/raconter-aux-gens-des-differents.html
A member of International Coach Federation, Asia Pacific Aliance of Coaches, International Coach Federation Malaysia and Reciprocoach
My core professional skills and certification:
I adopt lifelong learning and growth is my value.
In my years in the online business, I met a lot of people who held their limiting beliefs unconsciously. They believed that they were not worthy, and they didn't deserve to be successful. They had a variety of reasons: no money, no time, no skills, fewer friends, etc. If you do not have them right now, would you like to do something so that you can have them? What happens if you limit your own potential? Your life will be limited, and you do not strive for a better life. You may change your limiting belief after reading this book.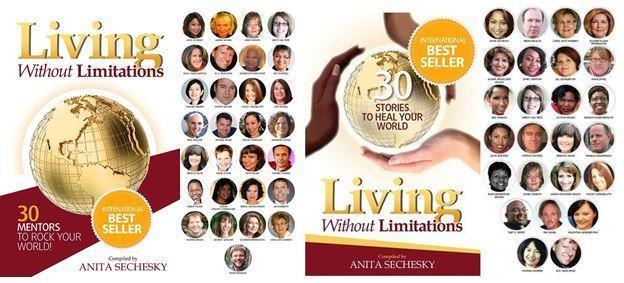 The book "Living without Limitations – 30 Mentors to Rock Your World" can be a source of inspiration and motivation if you want to live better, living without limitations. 30 International coach / mentor shared their expertise and experience. They provide you virtual guidance in this book. Wouldn't it be nice to access the advices of 30 coaches in one book? I wrote "Inspire Your Ambition" in this book, because I see that there are people who live without ambition or purpose in life. I provide virtual guidance through my writing of how to find and inspire your ambition in order to live with more fulfilment. Get the book here.
The book "Living Without Limitations – 30 Mentors to Heal Your World" is to raise self-awareness and heal your world. You will read 30 stories, which will heal your body, spirit and mind. International coaches and mentors around the world shared their true-life stories of how they overcame obstacles in their lives and rose to the victory. I wrote "The Power of Unconditional Love Helps Me Transform My Rejections and Inspire My Life" in this book. The power of love is incredible. I learned how to love myself unconditionally, and do not hate myself even though I faced lots of rejections in my life. I could learn the lesson and turn them into inspiration. Get the book here.
The book "Best Coaching Tool" was born from the collaboration with my classmates in a group project during  advanced coaching class. Coaching changes LIVES and is a necessity, not a luxury. Get the book here.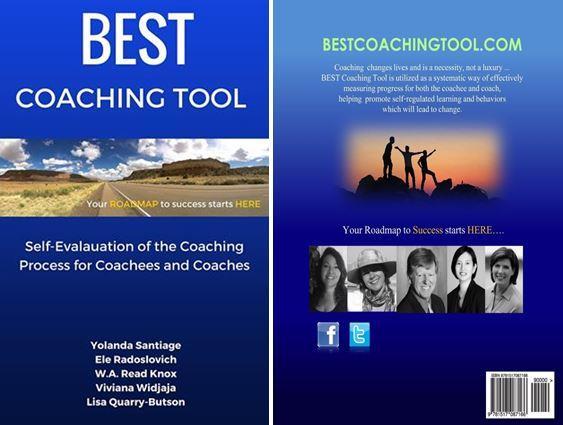 My personal message for those who want to build a career or business online is, "Do not wait for the perfect time or becoming perfect. Perfection is a process, constant change. The right time is NOW!"  
My vision: 
Promoting a well-balanced life for growth through coaching.
My mision: 
Helping you raise your self-awareness and align you (who you are) with what you do (your passion) so it can bring clarity, fulfilment and authenticity.
Supporting you to take actions with purpose.
My core values:
G-R-I-T
Growth – Growth is essential if we want to feel alive.
Resourcefulness – Be in resourceful state so we can be creative and think of solutions.
Integrity – I conduct my profession and offer my service in good ethics.
Tenacity – I have determination and persistence to pursue of what I feel right.
I'd like to inspire you with these 30 inspirational messages: 
Follow Viviana on social media and get more tips, please click the link below:
Viviana Andrew on Facebook
Online Business Development Coach on Facebook
Coach Viviana on Twitter
Viviana on Google Plus
Viviana channel on YouTube
Viviana on Pinterest