The Role of Love in Business, a Guidance for the Right Action
Do you know that some people are just crazy about the brand? They do not only love the brand, but they can feel it if the brand is created with love.  There is the role of love in business. Some successful brands are created because the owner or creator put their heart into it. They have love and passion to create their products, so they put their creativity and ingeniousity into the products.
Take an example of Apple products. Steve Jobs is as famous as the Apple brand.  His passion and his quotes are worldwide known.
LOVE is powerful, and it's one of the major positive emotions.
Everyone has it, and you can give it to people freely. It brings happiness not only for the recipient, but it also brings joy to the person who gives it.
I watched the movie FROZEN, and I captured the beautiful message behind the story. If you have the power of love,  you will conquer the impossible, and you will take the right action.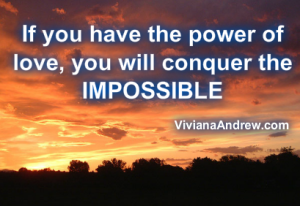 Anna who love her sister Elsa, would do the impossible to find Elsa, to find her cure and to bring her back home. She made her decision based on love.  Love brings courage. Even Anna didn't know "HOW" or the solution yet, but she was willing to search for it. As long as she kept searching for the solution; the tool and the solution would appear.  Love brings clarity. Once Elsa's heart  was filled with LOVE, she got the clarity and her action changed.
How do you apply the role of love in business?
If you have the power of love, you are willing to explore the uncertainties.  You are ready to go out of your comfort zone. The power of love will be your strength. Everyday you make a decision in your life and for your business. Every choice has its consequence. If you base your decision on love, you will be in the right direction. Even you don't know HOW, but you keep searching, TOOLS, IDEAS and SOLUTION will appear before you. You will find your HOW. What a better way if you have someone to walk with you in your journey. A coach can become your light house, a guidance and accountability partner. If your heart is filled with love, you will feel positive, and you will find your clarity.  The power of love will give you the courage to conquer the Impossible. Attraction marketing is about "the act of giving" to attract people. If  you use the role of love in your business, you will do business with your heart and you will attract endless potential customers.